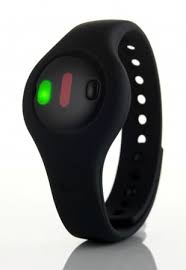 Paul Landeau of Fitbug joined Daniel and I on the TPN CES livestream to talk about Orb and Kik. Orb is a wearable technology that you can put on your wrist, clip to your belt or put in your pocket. It tracks your steps, sleep cycle and much more. This year, they are pushing Kik — a digital coach that comes with Fitbug.
They unleased Kikplan at CES. Its about more than that wearable device.
"Most people need a bit of hand-holding, positive reinforcement to achieve what they are looking for" Paul says. "We arranged different programs, like "no more baby bump", "ready for the big day", and "manage diabetes". Here is a plan that supports you."
With each plan, you will get articles, audio and video encouragement and more to keep you motivated. They are creating the content, or getting video from partners that are experts in their fields.
I showed off my Fitbug numbers, sleep cycles and steps. I showed off my 10,000 step plan in May. You can look back at your activity for the whole year or more if needed. Paul showed off his sleep cycle for CES, which shows he needs a bit more.
For more information, check out Fitbug.com
[cessponsor]
Interview by Jeffrey Powers of Geekazine and Daniel J. Lewis of The Audacity to Podcast
Podcast: Play in new window | Download
Subscribe: Apple Podcasts | RSS | More