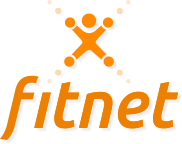 Health Tech Weekly host Jamie Davis, the Podmedic stopped by the FitNet booth to chat with Chief Geek Bob Summers about their innovative fitness app and the new features they are debuting this year at the International CES expo in Las Vegas. FitNet is an online and mobile app that helps individuals get in shape through creative and fun fitness routines. These routines can be tracked on your mobile devices while you do them.
Now FitNet offers remote connectivity with personal trainers who can monitor your workouts when you wish and offer you encouragement as well as modifications and improvements to your posture and style while doing the exercises. The new features are available now and you can find the FitNet app and more information at Fit.net.
Make sure you follow Jamie's picks and coverage over at HTWeekly.com and the Tech Podcasts Network live CES 2015 coverage over at TPN.tv during the show where our entire CES team will be bringing you the best, the most innovative, and newest tech gadgets to you from the conference! And don't forget to check out his shows for at NursingShow.com, MedicCast.tv, and the brand new Health Tech weekly show at HTWeekly.com.
Podcast: Play in new window | Download
Subscribe: Apple Podcasts | RSS | More