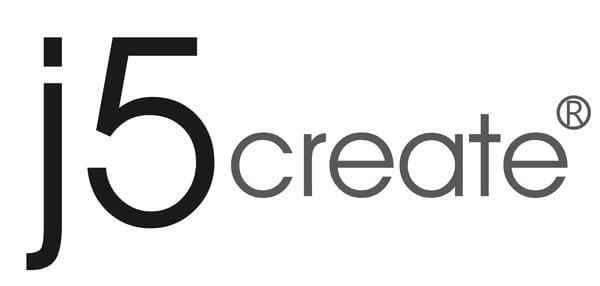 Over the past year, a number of products that were previously thought to be pretty ubiquitous have come into high demand. Chief among those products have been products for content creation. This year, j5create has brought out a number of products that can be used in content creation, whether in your home, your studio, or your office.
The first product we were introduced to is the new JVCU360 360° All Around Webcam. This camera can be mounted to the ceiling or a table and allows for the streaming of a full 360-degree video. Once we get back into our offices, this would be perfect for a conference room table so that the people you are talking with remotely can see the whole table. It can also be used for podcasting, as the video can be streamed as-is, or the video can be cut into segments for different camera angles.
Next up is the JVA06 Dual HDMI Video Capture – a USB-powered HDMI streaming device. The box has a number of inputs and outputs, including 2 switchable HDMI inputs and an 1/8″ mic input, plus an HDMI and 1/8″ headphone/speaker output. There are also USB-C power and host ports. The box has video processing built-in, meaning that it can take processing load off of a computer. This is perfect for game streamers because it can do picture in picture as well as picture beside picture modes, plus chroma key – essentially everything that a standard game streamer uses on a regular basis.
The JVCU360 360° All Around Webcam is available for $109.99. The JVA06 Dual HDMI Video Capture is available for $239.99. To learn more about these products and the entire diverse line of products available, check out the j5create website.
Interview by Scott Ertz of F5 Live: Refreshing Technology.
Podcast: Play in new window | Download
Subscribe: Apple Podcasts | RSS | More