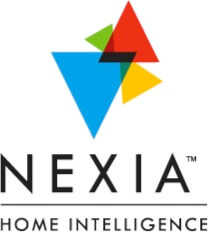 We first met Nexia Home Intelligence at CES 2012, and were immediately impressed with their system. Allowing you to control and automate your home, either local or away, through a single connected dashboard.
Since our first meeting, the company has added new partners and new products, and this year the company is showing a whole collection of new products compatible with the system. Ranging from home security to home automation, there is a little bit of everything available in the system.
Some of the products shown off include:
– First Alert smoke detector ($49.99)
– Linear Siren & Strobe ($69.99)
– Linear LED Bulb ($54.99)
Interview by Scott Ertz of F5 Live: Refreshing Technology for the Tech Podcast Network.
Sponsored by:
From laptops and Lumia to Surface and Xbox, get it at the Microsoft Store.
Welcome to the Eureka! Factory, where great programs, projects, events and creative spaces and places happen!
Follow F5 Live: Refreshing Technology on Twitter: PLuGHiTzLive; Facebook: F5 Live; Google+: PLuGHiTz Live
Podcast: Play in new window | Download
Subscribe: Apple Podcasts | RSS | More