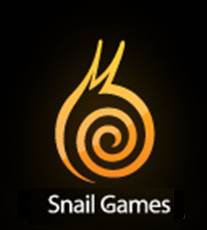 F5Live.tv host Nick DiMeo was excited to see Tim Hesse from SnailGamesUSA.com come by the Tech Podcast Network booth at CES 2015 this year. He and Health Tech Weekly host Jamie Davis were manning the live studio booth when Tim came by to talk about the latest advances from SnailGames.
Snail Games was the first 3D online game development company in China, and continues to pioneer in the industry after over a decade of success.  Recognized as one of the world´s top game developers and employing a development team of over 3,000, Snail Games endeavors to be the premier creators of virtual worlds, designing rich, engaging experiences for their players.
The company takes pride in its global approach, building relationships with international gaming companies and earning accolades four years in a row with the China Cultural Games Overseas Development Award.  Progressive, inclusive, and completely cutting edge, Snail Games is poised to expand at a rapid rate in online free-to-play games, mobile gaming and beyond.
Make sure you follow Jamie's picks and coverage over at HTWeekly.com and the Tech Podcasts Network live CES 2015 coverage over at TPN.tv during the show where our entire CES team will be bringing you the best, the most innovative, and newest tech gadgets to you from the conference! And don't forget to check out his shows for at NursingShow.com, MedicCast.tv, and the brand new Health Tech weekly show at HTWeekly.com.
Podcast: Play in new window | Download
Subscribe: Apple Podcasts | RSS | More