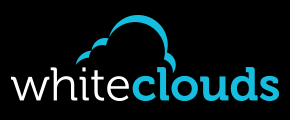 3D printing company Whiteclouds.com brings this new technology to anyone with their online cloud 3D printing service. Whiteclouds CEO Jerry Ropelato joins Geekazine's Jeffrey Powers and Geek News Central's Todd Cochrane to get the award for TPN Innovator Picks at this year's International CES show in Las Vegas.
Whiteclouds is a company that will print virtually any 3D object you can think up. You can even scratch out an idea on a napkin and send it to them. Their designers will turn it into a 3D rendering and then print out the "real-life" version for you. Now 3D printing is available to anyone who dreams up a design for something. Whether you're a tabletop gamer, an inventor, a mechanic or a housewife, you can be a 3D designer with the help of Whiteclouds.com.
Find out more about their 3D printing service at Whiteclouds.com.
[cessponsor]
Podcast: Play in new window | Download
Subscribe: Apple Podcasts | RSS | More