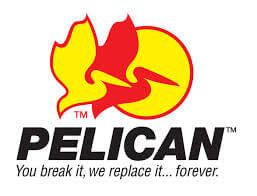 Michael Garcen of Pelican joins us on the TPN CES live broadcast. Pelican has announced at CES they are getting into the mobility with iPad Air and mini cases.
Pelican has a fully enclosed iPad case. The case comes with a built-in screen protector (not a separate item). This will protect from 6 foot falls, using military drop test procedures.
With iPads becoming a part of police, fire, medical, industrial, and other professions with hard-use, a good protective case will keep the devices safe. These cases also bring water and dust-resistant, shock resistant protection to your mobile device.
Currently for iPads and iPhones, with Samsung Galaxy 5 coming soon.  Get Pelican Vault Now via Amazon or visit Pelican.com
[cessponsor]
Interview by Jeffrey Powers of Geekazine and Daniel J. Lewis of The Audacity to Podcast
Podcast: Play in new window | Download
Subscribe: Apple Podcasts | RSS | More