The workplace of the future is coming sooner than you think. The folks at Humanscale.com have integrated tools for monitoring and encouraging a healthier workplace in their new ergonomically correct workplace products.
Podcast: Play in new window | Download
Subscribe: Apple Podcasts | RSS | More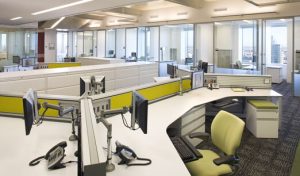 Health Tech Weekly host Jamie Davis, the Podmedic chats with Chris Gibson from Humanscale.com to look at how they are integrating electronic sensors and innovative workplace wellness software into their line of office furniture. The furniture will track when you are working sitting down and when you shift to working in a standing mode. It alerts you with messages to your computer screen and mobile smart device to tell you when you should be standing or sitting or just getting more active.
As more and more employers are moving to integrating these types of workplace wellness programs into their offices, the Humanscale system also lets office managers see how healthy their workplace is. The sensors and software also tell managers how many of their employees are utilizing the various workplace wellness systems so they can track effectiveness of the program. Stay tuned to more on how these systems will work in the office of the future.
Make sure you follow my picks and coverage over at HTWeekly.com and the Tech Podcasts Network live CES 2015 coverage over at TPN.tv during the show where our entire CES team will be bringing you the best, the most innovative, and newest tech gadgets to you from the conference! And don't forget to check out my shows for at NursingShow.com, MedicCast.tv, and the brand new Health Tech weekly show at HTWeekly.com.