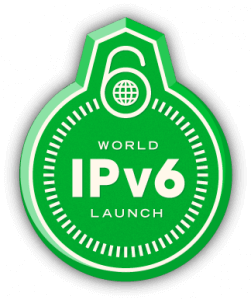 John Curran from American Registry for Internet Numbers (known as ARIN)  joined us to update the IPv6 sphere. This is a crossover from IPv4 (which is running out of IP addresses) to IPv6  which offers more IP addresses than we can use. Many countries have run out of IPv4 addresses which they have to port through a gateway, which will slow down a website.
In June, IPv6 was turned on with many providers. Some of the top content is IPv6 enabled. Mobile phone data is IPv6 enabled – which are individual IP addresses. These phones are also backwards compatible.
Comcast is rolling out IPv6 (for example). If you are using an IPv6 device on the system you can turn it on and see your device run faster.
To learn more about IPv6 and for you to lobby manufacturers – www.ARIN.net
[cessponsor]
Video by Jeffrey Powers of Geekazine and Nicholas Dimeo of F5 Live
Podcast: Play in new window | Download
Subscribe: Apple Podcasts | RSS | More