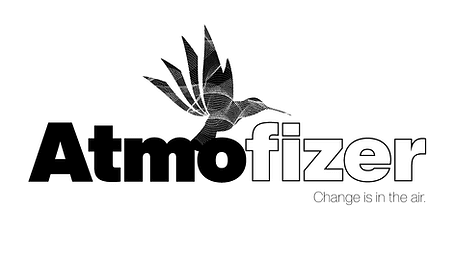 People are taking more notice of the quality of the air around them. Whether it be pollutants from vehicles in the city or illness spread through the air, what we breathe in is more important than ever. This is where Atmofizer comes in – making technology to help improve the air quality in your home or office.
What is Atmofizer?
In the world of clean technology, Atmofizer is a name that stands out. The company has developed a patented and patent-pending ultra-fine particle agglomeration technology that helps to mitigate the threat of dangerous nano-scale particles. These tiny particles, which include viruses and bacteria, can be difficult to manage using traditional filters or UV lights. To accomplish this goal, the technology uses atmofizing, as the company's name would suggest. This process describes the use of ultrasonic acoustic waves in order to group particles together. This makes for larger targets for ultraviolet light to neutralize. Atmofizer's technology then rapidly reduces ultrafine airborne particles without disposable filters or excessive maintenance requirements.
The company's technology has a number of advantages over traditional methods such as MERV or HEPA filters. While MERV and HEPA filters only capture particles efficiently down to 300nm and 10000nm respectively, Atmofizer technology rapidly reduces ultrafine airborne particles – with no disposable filters and low maintenance. With air quality becoming an increasingly pressing issue around the world, Atmofizer is leading the charge in making our environment safer for everyone.
Who is Atmofizer for?
Atmofizer is for anyone who wants to improve the air quality in their home or office. The company's technology is a revolutionary way of managing tiny particles that can be dangerous to our health. With Atmofizer, you can rest assured knowing that you and your loved ones are breathing clean, healthy air.
Atmofizer's technology is a great solution for anyone who wants to improve the air quality in their home or office. The technology can be used by homeowners, building managers, and more. Atmofizer is also an ideal solution for healthcare facilities, commercial buildings (offices), residential homes (apartments/condos), schools/universities, restaurants & bars… anywhere that you want clean air!
Summary
The price of Atmofizer varies depending on what you need it for and how many people will be using it. The company currently offers three different models. The smallest is the Go Series Flex, which is designed for portable use, such as in a car or even hotel travel. It can also be used in a small work space, such as a cubicle at work. The middle model is the A500 Model One. It is designed for a standard sized room, such as a bedroom or office. The largest unit is the Pro Series Lite. This device looks like the old-style units you might have purchased from RadioShack or Sharper Image, and is designed for a large room, like a living room or a conference room. It is also wall-mountable, allowing you to get it up off of the floor.
Atmofizer is making air quality better for people all around the world – be sure to check out their products today on the company's website.
Interview by Todd Cochrane of Geek News Central.
Podcast: Play in new window | Download
Subscribe: Apple Podcasts | RSS | More