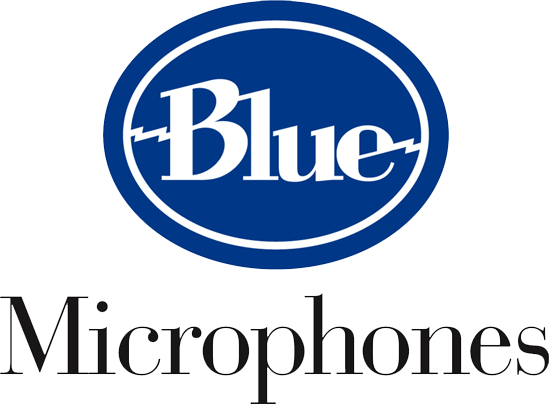 Gamers and podcasters who livestream or record their sessions love Blue's series of plug and play microphones for their great sound and ease of use. At CES 2017 we got to see their newest addition to the line up and, based upon our line of work, we were very excited to learn more.
The Blue Raspberry is a podcaster's best friend on the road as it was specifically designed to help you sound your best, no matter where you are. Transporting it with your other gear is no problem with the included soft suede carrying pouch and there is no complicated set up process as the integrated stand and plug-and-play design allow you to start creating immediately. It boasts pristine 24-bit audio that lets you record and stream professional projects. Blue's own custom condenser is included for the same rich sound that you have with their studio mics and there is also the newly patented Internal Acoustic Diffusion. This is a great addition because you don't always have the quietest of settings while broadcasting when you are out and about. It's like having studio baffling built in to help defuse the background noise and pick up what is being recorded directionally into the mic.
Other features include an adjustable gain with color coded alerts if the surrounding noise interferes with your broadcast, allowing you to adjust in real time. There is also direct monitoring, allowing you to connect your headphones right into Raspberry for real-time, no latency monitoring of your recording. And there's no need to worry about which format you are using as it is compatible Garage Band, Audacity, YouTube, Skype and other podcasting software. You can even use it on the video recorder of your iPhone.
With a price of $199, you can grab yours at Amazon.
Interview by Allante Sparks of PLuGHiTz Live Special Events for the Tech Podcast Network.
Sponsored by:
Declare war on crappy earbuds and treat yourself to a better headphone experience with new Monster headphones.
Blast to the future with the Monster Blaster: the boombox reimagined.
Meet the Microsoft Surface family, the most productive devices on the planet.
Follow TPN on Twitter: Techpodcasts; Facebook: TPNTV; Google+: TPNTV
Podcast: Play in new window | Download
Subscribe: Apple Podcasts | RSS | More