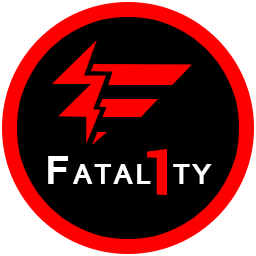 It just doesn't get any better than Monster Products! Until you combine them with Fatal1ty, that is.
That's right: Jonathan "Fatal1ty" Wendel is one of the Brand Ambassadors at Monster Products. The combination of gaming with the best quality headsets is incredible and something that both brands can be proud of. This great partnership has created the Fatal1ty by Monster FXM Series Headphones. Lightweight, flexible and durable, these headphones are a gamer's dream as they are engineered for great sound and long wear. Specs include custom built drivers for maximum detail, in-line audio controls for listening to music and taking calls, tangle free cable AND a detachable noise cancelling microphone – I mean come on! All of this with two versions available and price points under $100. We've definitely got these babies on our gift wishlist. Pick yours up here.
Also being featured by Fatal1ty at CES this year is the ASRock Motherboard. While the processor might be the brain of the computer, the motherboard is what connects all of the pieces together. If you cheap out on that, you lose performance on everything else. That's where Fatal1ty's partnership with ASRock comes in. He has designed a series of motherboards that focus on the connection between components in a way that gives as much power to your games as possible. Several models are available at Amazon.
Interview by Allante Sparks of PLuGHiTz Live Special Events for the Tech Podcast Network.
Sponsored by:
Declare war on crappy earbuds and treat yourself to a better headphone experience with new Monster headphones.
Blast to the future with the Monster Blaster: the boombox reimagined.
Meet the Microsoft Surface family, the most productive devices on the planet.
Follow TPN on Twitter: Techpodcasts; Facebook: TPNTV; Google+: TPNTV
Podcast: Play in new window | Download
Subscribe: Apple Podcasts | RSS | More