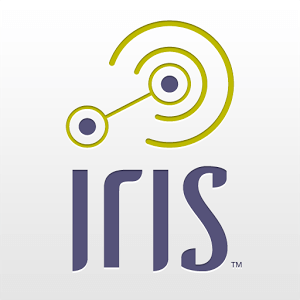 Iris by Lowe's Companies Inc. is a do-it-yourself home automation and security system that ties hundreds of sensors and products together in one easy to control and monitor system. Health Tech Weekly host Jamie Davis, the Podmedic chats with Kris Bowring from Iris Home Systems at Lowe's at CES 2016 about the unusual and inventive ways their customers are using the Iris system to monitor and manage the health and safety of the customer's loved ones.
This is a trend we are seeing more and more often at CES. Consumers are not just using the electronic technology they see there but also adopting the technologies into new and inventive uses. For example, you are worried your elderly mother lives alone. She won't get a monitoring service to notify responders and you if she falls or has a health emergency. That's okay, you have access to the customizable Iris System.
You get a couple of motion sensors to place around the home in strategic locations. Then you add a few door/window sensors and place them on the medicine cabinet doors and kitchen cabinet doors to make sure that not only is Mom moving around her home but she's taking her medicine and making food for herself.
All of this is monitored by a mobile app that unobtrusively lets you know when the system is activated at any time you want. Your mother gets her much-cherished independence and you get the peace of mind knowing that she is okay and doing well each day, throughout the day.
This is just one example of how the Lowe's Iris Home System customers are using creative and unique solutions using common home monitoring and safety tools. Check out the whole video below for more about this amazing story and learn how others help their loved ones in interesting and unique ways.
—-
Jamie Davis is the host of Health Tech Weekly which can be found at HTWeekly.com. He is a nurse, paramedic, and health journalist.
Support our CES Sponsor:
30% off all New GoDaddy Product Orders cjcgnc30
$.99 .com New or Transfer cjcgnc99 @ GoDaddy.com
$1.00 / mo Economy Hosting with a free domain! Promo Code: cjcgnc1hs
$1.00 / mo Managed WordPress Hosting with FREE Domain! Promo Code: cjcgncwp1
GoDaddy Promo Codes always save you money, check out our Promo Codes Today
Podcast: Play in new window | Download
Subscribe: Apple Podcasts | RSS | More