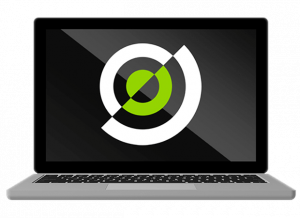 RightEye takes standard eye-tracking technology and adapts it for concussion testing and tracking for athletes and trauma victims. RightEye offers a revolutionary eye-tracking solution that measures your visual skills and health in just 2 minutes. With eye-tracking therapy, they help you achieve what they call Maximum Vision Performance.
In just two minutes, the RightEye eye-tracking test records eye movement data on precisely where a person is looking and measures an array of vision characteristics that are automatically compared to a database of the general population.
After the test, the software delivers a real-time, customized RightEye report that identifies strengths and weaknesses in vision performance and underlying health conditions, and recommends customized eye-tracking based vision training games that improve vision performance along with any needed medical follow-up.
It can also be used to track changes over time for concussion patients to track when they return to normal and can return to work or the playing field.
—-
Jamie Davis is the host of Health Tech Weekly which can be found at HTWeekly.com. He is a nurse, paramedic, and health journalist.
Support our CES Sponsor:
30% off all New GoDaddy Product Orders cjcgnc30
$.99 .com New or Transfer cjcgnc99 @ GoDaddy.com
$1.00 / mo Economy Hosting with a free domain! Promo Code: cjcgnc1hs
$1.00 / mo Managed WordPress Hosting with FREE Domain! Promo Code: cjcgncwp1
GoDaddy Promo Codes always save you money, check out our Promo Codes Today
Podcast: Play in new window | Download
Subscribe: Apple Podcasts | RSS | More