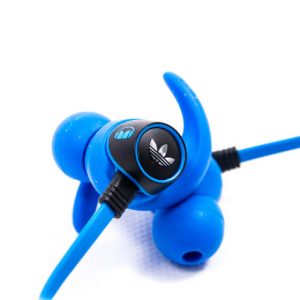 You can always count on the International CES to be a monsterous event. This is especially true when Monster announces big news, along with big celebrities.
The pairing of Adidas and Monster seems to be a natural fit, and together they've launched a new line of headphones and earbuds tailored to the active and athletic lifestyle. What stands out is the wireless Bluetooth in-ear buds that pack a Pure Monster Sound in a compact footprint.
Johan from Adidas and Kevin from Monster both spoke on the finer points of each of the new products coming from Monster, all the way up to the full over-the-ear headphones. Moreover, the headphones connect to the Micoach smartwatch that Adidas has launched.
Interview by Nicholas DiMeo of F5 Live: Refreshing Technology for the Tech Podcast Network.
Sponsored by:
From laptops and Lumia to Surface and Xbox, get it at the Microsoft Store.
Welcome to the Eureka! Factory, where great programs, projects, events and creative spaces and places happen!
Follow F5 Live: Refreshing Technology on Twitter: PLuGHiTzLive; Facebook: F5 Live; Google+: PLuGHiTz Live
Podcast: Play in new window | Download
Subscribe: Apple Podcasts | RSS | More