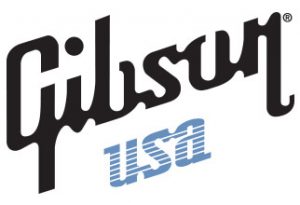 Gibson may be best known for their guitars, but that is not all the company has up their sleeves. This year, the brand is introducing a line of headphones, filling all of the same levels their guitars do.
At the top of the line is the Les Paul headphones. Styled to match the look of the classic Les Paul guitars, these headphones are made with the same wood as the rest of the Les Paul line. To ensure that the headphones are properly protected, they come in a specially designed hard-body case.
As you would expect from a Gibson product, the sound quality is amazing. The cones are tuned to produce sound exactly as it is being played. This, along with its other features, makes the headphones a perfect on-stage or in-studio companion for any serious musician.
Along with the Les Pauls, there are other models being released, both smaller and less expensive. The headphones come with a variety of features, including standard 1/8″, Bluetooth and Thunderbolt. You can get a version with a microphone, to be used with your phone, and some models can even be fully customized, like Gibson Guitars.
If you are a Gibson fan, and want a high-end sound, these headphones are for you.
Interview by Scott Ertz of F5 Live: Refreshing Technology for the Tech Podcast Network.
Sponsored by:
From laptops and Lumia to Surface and Xbox, get it at the Microsoft Store.
Welcome to the Eureka! Factory, where great programs, projects, events and creative spaces and places happen!
Follow F5 Live: Refreshing Technology on Twitter: PLuGHiTzLive; Facebook: F5 Live; Google+: PLuGHiTz Live
Podcast: Play in new window | Download
Subscribe: Apple Podcasts | RSS | More