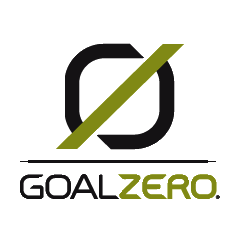 At CES, portable power is essential; in the real world, it can be just important. Goal Zero knows this, which is why they are constantly trying to improve and enhance their line of emergency and travel products.
This year they added the new Venture 30: a 7800mAh charger for phones and tablets. That equates to 3 charges on a phone, with the ability to charge up to 2.4amps on each of the 2 USB ports. The charger comes complete with built-in flexible cables for charging the device and a product. To ensure it is protected, it is rated at IPX6.
In addition to the charger, is a solar flashlight. While that might seem insane, the Torch 250 is extremely useful. While camping, or even at home, you can charge the flashlight during the day and use it at night. You can also charge it via USB, or even with a crank, or use the battery to charge your other devices, making it double as a solar charger. You can get one right now for $79.99.
Interview by Scott Ertz of F5 Live: Refreshing Technology for the Tech Podcast Network.
Sponsored by:
From laptops and Lumia to Surface and Xbox, get it at the Microsoft Store.
Welcome to the Eureka! Factory, where great programs, projects, events and creative spaces and places happen!
Follow F5 Live: Refreshing Technology on Twitter: PLuGHiTzLive; Facebook: F5 Live; Google+: PLuGHiTz Live
Podcast: Play in new window | Download
Subscribe: Apple Podcasts | RSS | More