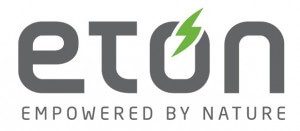 Eton is well-known for their emergency products, which they are always wanting to improve. This year the company has improved their famous emergency radios. Their larger radio has changed the solar panel to allow for more charging capability and has the largest battery, and added an ambient light. It also includes SAME weather alerts, to let you know of weather issues coming your way.
All of the radios also come with flashlight capability, solar charging, USB charging for other devices and the well-known hand crank. The two larger models are available now with the smaller radio coming this Spring, ranging from $49.99 to $129.99.
Interview by Scott Ertz of F5 Live: Refreshing Technology for the Tech Podcast Network.
Sponsored by:
From laptops and Lumia to Surface and Xbox, get it at the Microsoft Store.
Welcome to the Eureka! Factory, where great programs, projects, events and creative spaces and places happen!
Follow F5 Live: Refreshing Technology on Twitter: PLuGHiTzLive; Facebook: F5 Live; Google+: PLuGHiTz Live
Podcast: Play in new window | Download
Subscribe: Apple Podcasts | RSS | More