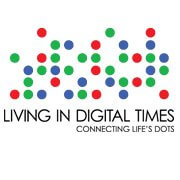 Health Tech Weekly host Jamie Davis, the Podmedic is joined by Robin Raskin from Living In Digital Times in the Tech Podcast Network live studio at CES 2015. Living in Digital Times (LIDT) produces a four-day showcase of products and conferences that look at new technology through the lens of solving real people's problems. We are proud partners of CEA, owners and producers of the International CES in Las Vegas each January.
Jamie and Robin talk in particular about the increased rate of innovation in the Digital Health space. The pace of innovation in the Digital Health arena exceeds all other areas of tech innovation. The Digital Health Summit focuses on the intersection of technology, health and wellness. Here, you'll see solutions for diagnosing, monitoring, and treating a variety of illnesses, from obesity to asthma, from poor vision or hearing to high blood pressure.
Make sure you follow Jamie's picks and coverage over at HTWeekly.com and the Tech Podcasts Network live CES 2015 coverage over at TPN.tv during the show where our entire CES team will be bringing you the best, the most innovative, and newest tech gadgets to you from the conference! And don't forget to check out his shows for at NursingShow.com, MedicCast.tv, and the brand new Health Tech weekly show at HTWeekly.com.
Podcast: Play in new window | Download
Subscribe: Apple Podcasts | RSS | More