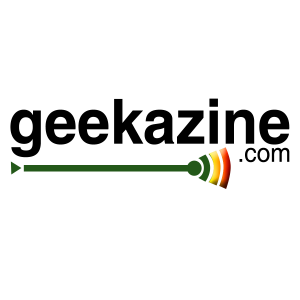 It's that time of year again. Time to get plans in order and get ready for the biggest event of the year.
Holidays? No! I'm talking CES 2013!
Hello, I'm Jeffrey Powers of Geekazine and How to Record Podcasts. I am here to let you all know I will be once again going to CES 2013! Just like Geekazine did in 2012. Just like Geekazine did in 2011. Now it's 2013 and I'm heading out there again!
What I'm expecting this year at CES
I expect the tablet and smartphone imitative will be crazy. Everyone will have an app for these devices or an accessory to connect to these devices. I expect 3D will still be making strides and TV screens will get bigger and thinner.
LTE is being rolled out but it doesn't mean the next version of wireless is not going to rear it's head. Your home wireless is going to pass 802.11n (with 802.11ac) and you will soon pass a Gbps mark.
TPN Live Stream of CES
With the booth move to North hall, I expect our live stream will be off the charts. There will be a lot of traffic where we are so our exposure will increase ten-fold.
Never before have I been this excited about CES. With CES being the largest show floor I am hoping to see a lot of innovative technologies and great new gadgets.
Then there are the after parties. Lots of great events where you can meet the cast and characters that cover CES year after year.
This is the cant-miss show of the year and I am excited to be part of it.
Here is the presentation in the video if you would like to follow along:
Oh yeah – check out our link on IMDB – TechPodcast Network Primary Channel
Podcast: Play in new window | Download
Subscribe: Apple Podcasts | RSS | More