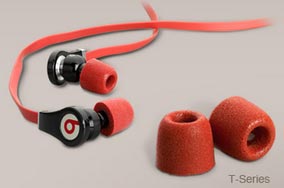 If you have ever bought in-ear buds with those rubber tips, you know what I am talking about. You want a comfortable fit that blocks out sound. That is what Comply foam is all about. Their tips use the same material as memory foam mattresses do. Therefore, the tips allow you to block outside sounds and give you a comfortable experience.
Comply Foam works with many popular model headphones. From beats, Skull Candy, Monster, Ultimate Ears. Some companies also package the foams right in their headphones.
They test every earphone that every tip holds to the earphone.
Interview by Jeffrey Powers of Geekazine and Andy Smith of Geocaching World
[cessponsor]
Podcast: Play in new window | Download
Subscribe: Apple Podcasts | RSS | More