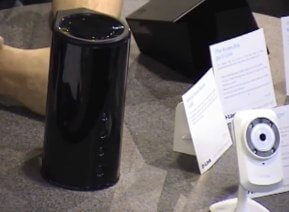 Regardless of your home installation skill, you will have some dead spots in wifi coverage. The new D-Link base station with steerable beam antennas virtually eliminates these zones where coverage drops out. D-Link's Steve Stanzione steps through the fundamentals of wifi access points and answers questions on placement within the home.
Part 2 of the interview is a close up look at the D-Link Boxee Box – the connectors, the remote, and some of the behind the scenes stories on why D-Link chose to add some features, and leave out others.
Not to be lost in the shuffle, the new product line from D-Link aimed at home and small business security have some cool features for monitoring your home and property.
Save 25% on 4GH Hosting 1yr Subscriptions Save 25% Promo Code CES2.
Podcast: Play in new window | Download
Subscribe: Apple Podcasts | RSS | More