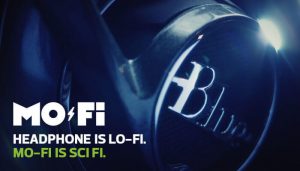 John Mayer joins us on the TPN CES Live show to talk about the newest initiative of Blue Microphones – Adding headphones to the line. John states they are the last company in the genre that didn't have the right strategy or approach to headphones.
Blue Microphones doesn't have a product at this point, but they are currently unrolling the idea in the next few months.
"Essentially we are saying expensive high-end headphones that sound great," says Mayer, "only kinda work (from the old days) when we weren't listing through mobile devices. When you plug into mobile devices, there is not enough power — you cannot power the $600 pair of headphones.  So today's options take the low output and crank it up without a lot of sound quality. Its about getting the sound high. We are doing interesting things around that and bringing high-end headphones and solving that problem."
Blue Microphones feels they have a new, interesting concept where they can start getting into the headphone market. They have over a million users of Blue Microphones out there. They are talking about Mo-Fi, or mobile hi-fidelity.
Check out unleashmofi.com for more information. Also check out bluemic.com
[cessponsor]
Interview by Jeffrey Powers of Geekazine and Anne Montera of Health Tech Weekly
Podcast: Play in new window | Download
Subscribe: Apple Podcasts | RSS | More