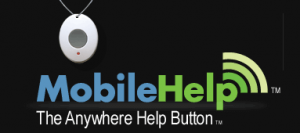 Robert Flippo of Mobile Help joined the TPN CES Live broadcast. Mobile Health is a remote help system to help elderly. Using cellular technology, these devices are a simple button press to get help.
This year, Mobile Help launched the automatic fall detection pendant. This device detects if you have fallen and contact EMTs. The information can also be monitored and recorded so you can review later – especially the GPS data location – for review of how active the person is.
Since the pendant is monitored, they will send a new one when the battery is low.
A complete system is $40 a month for the system (which can be shared by more than one). For more information, check out mobilehelp.com
[cessponsor]
Interview by Jeffrey Powers of Geekazine and Daniel J. Lewis of The Audacity to Podcast
Podcast: Play in new window | Download
Subscribe: Apple Podcasts | RSS | More