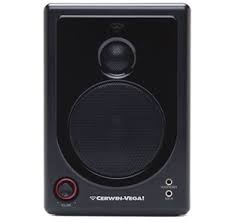 Carlito Cobos of Cerwin-Vega joined the TPN CES live stream to talk about their new lines of speakers, including the XD3, XD4 and XD5 speakers. Legendary loud bass speakers are their signature.
This year, Cerwin-Vega has a new SL series as well with active and passive speakers. You can tell by the red soft-domed tweeter. The new passive line in 8 different styles of speakers. Connect to your home theater or studio.
The new XD3, XD4, and XD5 speakers has balanced inputs in the back, and auxiliary in. With a Cerwin-Vega bass on option, you can get your music, games and more through these speakers. With the XD8 sub, let your favorite movie sound great!
More at CerwinVega.com
[cessponsor]
Interview by Jeffrey Powers of Geekazine and Chris Montera of Health Tech Weekly
Podcast: Play in new window | Download
Subscribe: Apple Podcasts | RSS | More