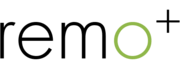 Home security is one of the most consistent technology fields because it is important for everyone. No one wants to live in a scenario where they don't feel safe, both inside and outside the home. The past year has made security outside of the home even more important than ever, with the increase in thefts of packages by "porch pirates." Remo+ has a new camera to make this accessible to everyone called DoorCam 2.
Knowing that someone is at your door is great, but installing cameras or video doorbells is not always possible. For example, if you live in an apartment, you may not even have the ability to place a doorbell, let alone something as complicated as a security camera. You still want to know if someone is outside, either to protect packages or simply to know who is at the door. The new DoorCam 2 requires no special installation, as it simply fits over the top of the door. That means no holes, and no lost security deposit when you leave.
Adding to the ease of installation is that there is no power cable required for operation. The camera can be powered by a battery that will run for up to 12 months. If plugging the camera in is more your style, though, you can power it off of a standard micro USB cable, which comes with the camera.
When someone comes to the door or comes into the active frame of the camera, you can receive an alert on your mobile phone. From there, you can then open a two-way conversation with the person, either to say you're not available, ask them to wait, or tell them to leave.
In addition to DoorCam 2, Remo+ also has more traditional style video doorbells. The RemoBell S, the newest member of the family, is the first hardwired video doorbell from the company. You will have the same type of alerts as the DoorCam 2, based on activity in the field of view. For those whose door faces a neighbor's door, or might have a long field of view, you can customize what field will alert.
The RemoBell S is available now for $99, and the DoorCam 2 will be available starting in April 2019 for $199.
Interview by Daniele Mendez of The New Product Launchpad.
Podcast: Play in new window | Download
Subscribe: Apple Podcasts | RSS | More