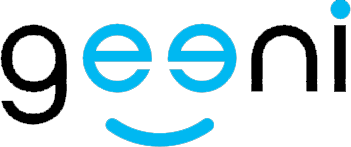 There are smart home products just about everywhere you look at CES. When walking around, you start to get the feeling that if you've seen one smart light bulb, you've seen them all. All of the platforms and apps can get really overwhelming. And if it even gets a bit confusing for us techie folks, we can only guess how the average consumer feels about it all.
That's why it was so refreshing to step into the Geeni booth and have a chat with Sol Hedaya, head of their Smart Home division. Sol explained how they, too, know that it can get exhausting trying to get the features that you want in an easy to use format. That's why they have really tried to take away the pain points of the smarthome. Nobody wants to go through so many different apps, hubs, and ecosystems. So they've worked really hard to make it all less complicated and at price points that are affordable. Their philosophy from day one has been to make Wi-Fi-based products that are really inexpensive and are easy to get connected and running off of one app so that all you need to do is buy one product and it connects directly to your home Wi-Fi network. They've rolled this philosophy out into a really wide range of smart lighting and power products, including smart plugs, surge protectors and power strips. In addition, they are now moving into switches and even a smart nightlight and smart block combinations.
We loved how their entire line works together. You can set your nightlight to come on at dusk and include a fan or appliance in the same plug. They have also expanded heavily into cameras and security. There are indoor and outdoor and doorbell cameras. Also, new for this year is their smart baby camera that comes in three different colors: blue, pink and white. But most impressive are its features. You are able to adjust where the camera view right from the app. It also has a humidity and temperature sensors built right in. It will even sing a lullaby .
All of the products are compatible with Google Assistant, Amazon Alexa, and Microsoft Cortana and they work really really closely with those teams to ensure superior compatibility. Pricing starts at around $15 and there is something for everyone. After you check out the interview, take a look at a couple of our favorites on Amazon, like this Surge 6-Outlet, and this 2 Pack 1080p Security Camera System. And for more information, visit the Geeni website.
Interview by Daniele Mendez of The New Product Launchpad.
Podcast: Play in new window | Download
Subscribe: Apple Podcasts | RSS | More