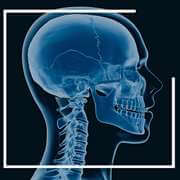 Case Western Reserve University has been working with Microsoft HoloLens and the Cleveland Clinic to create the first software for HoloLens to be used in the medical field. The school has been developing this software to be used in their new facility that will house the medical, dental and nursing schools.
The software is called HoloAnatomy and helps teach students without the need to use cadavers and plain 2D textbooks. This application teaches in a 3D hologram style of environment. You will actually be able to walk around the image and even be able to stick your head and hands into the holographic body. Sister software is also being used to view artwork and museums of the world. You can try out this groundbreaking software for free for the HoloLens in the Microsoft Store.
Interview by Allante Sparks of PLuGHiTz Live Special Events.
Sponsored by:
Support our coverage by shopping Amazon here.
Declare war on crappy earbuds and treat yourself to a better headphone experience with new Monster headphones.
Podcast: Play in new window | Download
Subscribe: Apple Podcasts | RSS | More