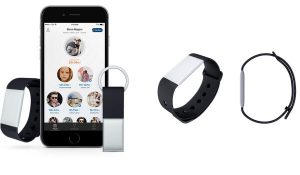 Have you ever had a friend or significant other who complained that you didn't spend enough time with them? How about a friend you feel you spend too much time with? Most of us have been in these situations, and so were the creators of Concepter.
This little devices allows you to keep track of exactly how much time you spend around others who also have one of these devices. Now you and your significant other have actual evidence that you spend a lot of time together, or you have proof that you really do spend too much time with your friend.
You can get one of these devices soon for $29.
Sponsored by:
Declare war on crappy earbuds and treat yourself to a better headphone experience with new Monster headphones.
Welcome to the Eureka! Factory, where great programs, projects, events and creative spaces and places happen!
Follow TPN on Twitter: Techpodcasts; Facebook: TPNTV; Google+: TPNTV
Interview by Nakia Mann of F5 Live: Refreshing Technology
Podcast: Play in new window | Download
Subscribe: Apple Podcasts | RSS | More