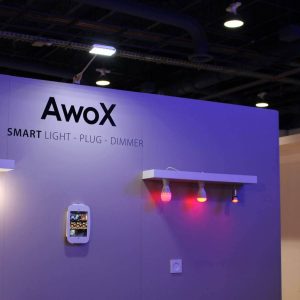 The Internet of Things has created a fascinating collection of new connected devices. For most, though, smart lightbulbs are the first connected device they encounter. This is because the cost of ownership is far lower, and the installation far easier, than a thermostat or security system.
The problem with these bulbs is, to interact with most of their interesting features, you either need to have your phone or tablet out, or you need a voice control system. AwoX has a product that allows you to control your light without either of these devices – instead with a gesture controller.
This controller will be available this year from the company and their retail partners.
Sponsored by:
Declare war on crappy earbuds and treat yourself to a better headphone experience with new Monster headphones.
Welcome to the Eureka! Factory, where great programs, projects, events and creative spaces and places happen!
Follow TPN on Twitter: Techpodcasts; Facebook: TPNTV; Google+: TPNTV
Interview by Scott Ertz of F5 Live: Refreshing Technology
Podcast: Play in new window | Download
Subscribe: Apple Podcasts | RSS | More