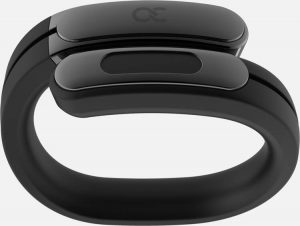 Are you tired of constantly untangling your headphones after getting them out of their case, possibly breaking them in the process? The Helix Cuff is made for you.
The Helix Cuff is the first wearable bracelet that can easily transform into Bluetooth earbuds on the go without the usual tangled mess. Put it back in its original form for convenient storage and a fashionable bracelet. No need to lose your headphones in your bag or purse any longer. As a Bluetooth device, it can connect to two separate devices at one time.
The product will ship in March so go order yours now. The Black and White Helix Cuff is selling for $199. If you are more into a flashier red version, the 24 Gold Plated Edition is selling for $299.
Sponsored by:
Declare war on crappy earbuds and treat yourself to a better headphone experience with new Monster headphones.
Welcome to the Eureka! Factory, where great programs, projects, events and creative spaces and places happen!
Follow TPN on Twitter: Techpodcasts; Facebook: TPNTV; Google+: TPNTV
Interview by Daniele Mendez of F5 Live: Refreshing Technology
Podcast: Play in new window | Download
Subscribe: Apple Podcasts | RSS | More