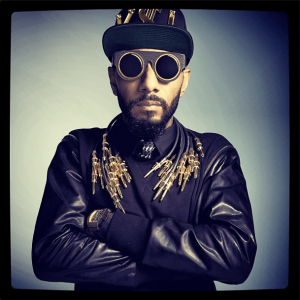 Just announced as Monster's latest brand ambassador, business mogul and world-famous hip-hop mogul, Swizz Beatz, was in attendance this year at the Monster booth. He will also be signing onto the executive board as he's purchased a co-ownership stake in the company. In this exclusive interview, we touch upon the deal with Monster, what he plans to bring to the table and more. Swizz also goes into detail about what's in store for him moving forward and how he's happy representing the Monster brand. Ironically, Swizz also created Monster Music Group a few years ago, featuring up-and-coming hip hop talent.
Seems like this was a perfect match.
[cessponsor]
Video by Nicholas DiMeo of F5 Live.
Podcast: Play in new window | Download
Subscribe: Apple Podcasts | RSS | More