Enhanced Skype Environment for Business
Poor lighting, lousy sound and poor camera angles can really distract from a professional communications setting on Skype or similar services.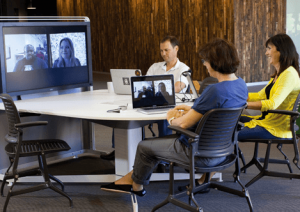 Steelcase provides a formal location with great sound conditioning, lighting and camera positioning that contibute to a comfortable and efffective communications pod that is a natural extension of the office environment. The effect is to get conference room or cubicle ready for an interconnected world.
This interview with Steelcase at CES features the MediaScape line of furniture that has connected devices that feature one touch connection to the system in work or school.
[cessponsor]
TPN Interview by Andy McCaskey of SDRNews.com
Podcast: Play in new window | Download
Subscribe: Apple Podcasts | RSS | More